Burns A Z Garage Doors and Gates INC
is your locally owned and operated
Santa Clarita
Garage Door Repair Company
661-297-4545
Serving the entire Santa Clarita area since 1996

After 25 years of running the service and installation department, Mike is stepping aside to bring in a new partner, David Zohari to take over all your  garage repair needs along with free estimates for new doors.
David has many years of experience in the garage door industry and is very knowledgeable in his field.

We are proud to have David and his wife Moran as part of our new team as 
Burns A Z Garage Doors and Gates INC.
---
7 Times Winner of Santa Clarita's
Elite Magazine Readers Choice Awards
for garage door repair, sales and service
We truly appreciate your support!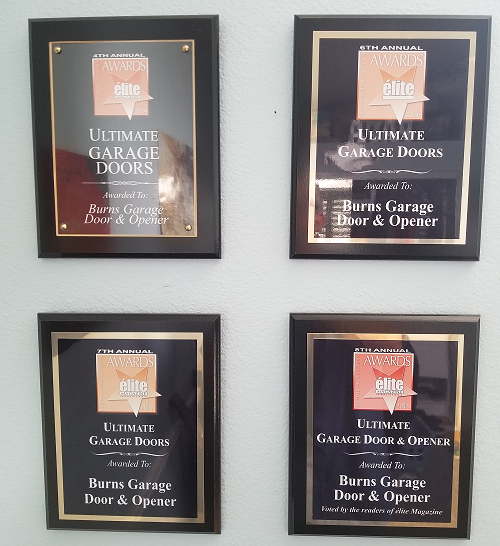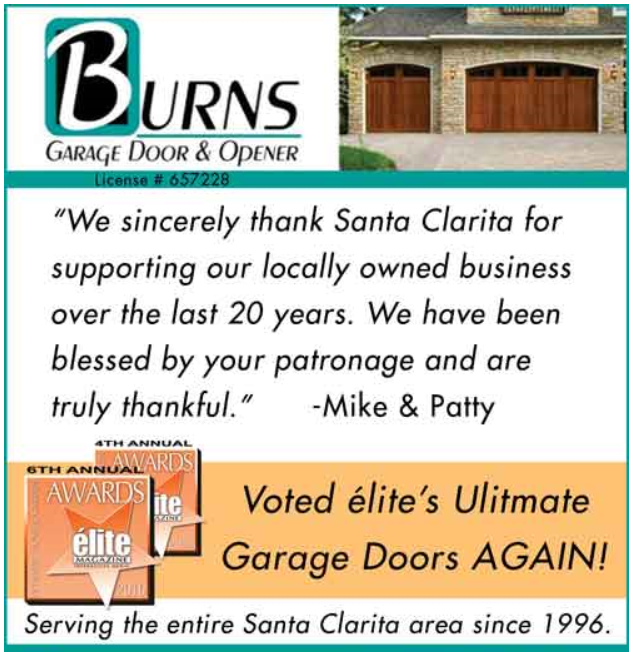 ---
The best quality, service, garage door repair and dependability, guaranteed!
---
For Garage Door repairs and new installations, Burns Garage Door & opener has earned your neighborhoods trust and has been committed to customer satisfaction since 1996. Our goal is to bring you the best pricing, service, dependability and quality available as Burns A Z Garage Doors and Gates INC. We are committed to continue offering products and services that provide safety, security and convenience.
Whether you're looking for an energy efficient door, a beautiful custom hardwood carriage house door, or if you need doors and openers for a new construction project or home remodel, Burns A Z Garage Doors and Gates INC has a wide selection of quality products to fit your needs.
Talk directly to a professional garage door repair specialist.
Call us at (661) 297-4545 or visit our contact page for your free in home estimate for new doors!
We specialize in custom designed garage doors to fit your needs and help you achieve the style you are looking for. We provide all types of residential garage doors that are very competitively priced. We are committed to customer satisfaction on all new installations and garage door repairs, which is why we are the 1st choice of homeowners for over 17 years!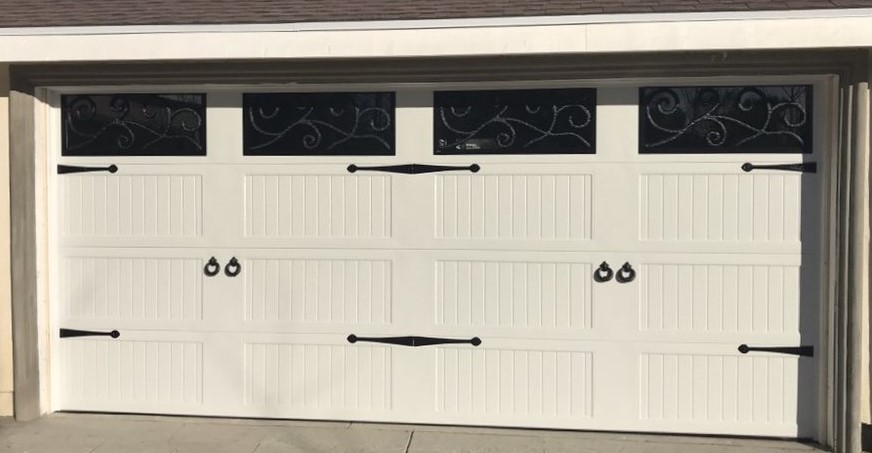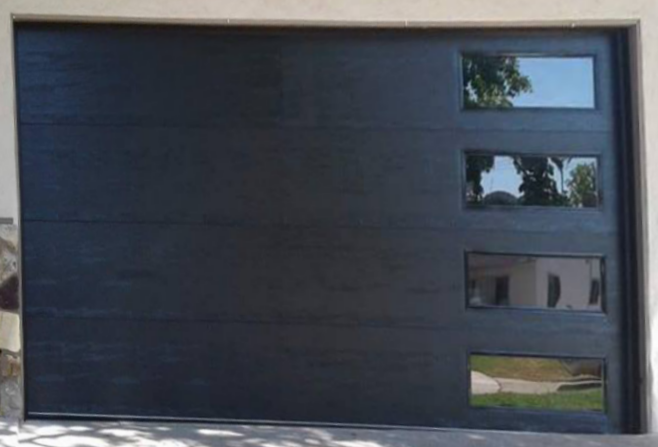 ---
CALIFORNIA SENATE BILL 969
On September 21, 2018, California Governor Jerry Brown signed Senate Bill 969 into law. This legislation requires newly sold or installed garage door openers in residential applications in California to have battery backup beginning July 1, 2019.
California had its most destructive fire season in 2017 with widespread power outages that made it difficult and/or impossible for some to escape. When loss of electricity occurred, garage door opener operation was impacted and deaths were attributed to homeowners becoming trapped because they were unable to open their garage door manually.
WHAT YOU NEED TO KNOW
This law applies to new garage door and garage door opener installations in California residences. Homeowners will need to install a battery backup opener when a new door is installed or when they replace their existing opener. Existing openers currently in use will not need to be replaced with battery backup openers unless the door is being replaced. If it is time to replace your opener before July 1, 2019 we recommend replacing with a battery backup opener to ensure compliance with the new law.
On or after July 1, 2019, no person, corporation, or entity shall manufacture for sale in California, sell, offer for sale at retail or wholesale, or install in California a residential automatic garage door opener that does not have a battery backup function that is designed to operate when activated because of an electrical outage. Failure to follow this will result in a civil penalty of $1,000 per opener installed and operational.
---